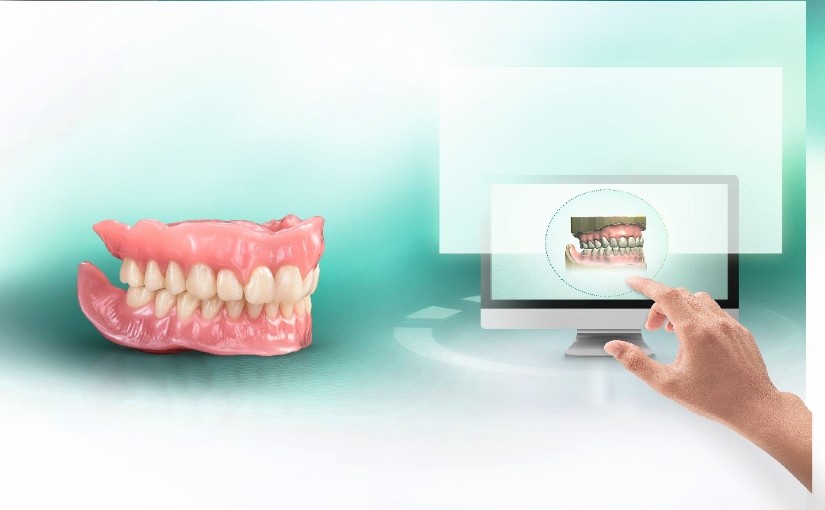 Digital Denture Integration into Your Workflow: The Beginning!
VIGO Virtual Hands-on Course
Presented by Paul Richardson
Limited Spaces Available
Digital Denture concepts are now a reality and available to integrate into your service menu if you are ready to offer a competitive removable solution. Regardless of your removables experience, the design software currently used, mill or print, wax or acrylic, provides customizable denture fabrication without the need of traditional tooling and in-depth knowledge.
During this virtual hands-on program, you will work virtually along-side the instructor in the integration of this new technology using 3D software as the digital tool; model analysis, adaptable occlusal set-up options (600+ possibilities), denture contouring, and fabrication. Printed or milled, denture bases can be produced to precisely match unique denture tooth designs within a 20µm adhesive gap. Options of customizing premium denture teeth or use pre-fabricated, pre-machined digitally adapted denture teeth to reduce workflow time and save labour costs will be your road to success.
You will review the workflow, step-by-step, and physically bond teeth to the denture base using a one-of-a-kind bonder and adhesive process that provides a streamlined workflow without the need for complicated and labour-intensive processing methods. Fabricating digital dentures is now a very reliable process and is truly a beneficial service you need to consider and integrate now!
You will receive the below course material for the hands-on training:
1 set of VIGO Upper Anteriors
1 set of VIGO Upper Posteriors
1 VIONIC Bond Kit
1 pre-printed Denture Base
VITA VMLC Flow Window Material 3g
VMLC Modelling Liquid 30ml
1 Denture Design Scan File
VIGO Working Instructions
Course Prep Instructions
New Product Promotion
REGISTER USING THE FORM BELOW
Registration Process
Step 1: Fill in the form below and complete the payment steps
Step 2: Complete registration by filling in your details on the On24 registration page