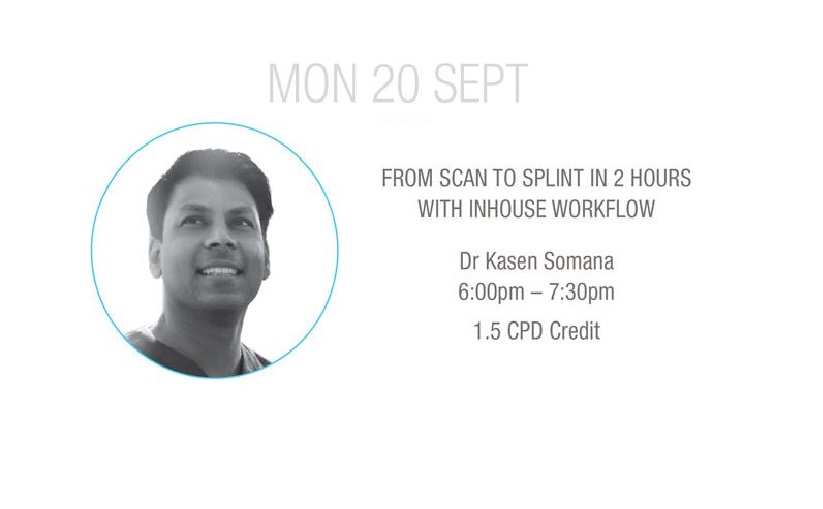 From Scan to Splint in 2 Hours with Inhouse Workflow
Presented by Dr Kasen Somana
Date: Monday 20th Septmber, 2021
Time: 6.00pm – 7.30pm AEST
CPD: 1.5 CPD Credit
Enter the world of 3D design with 3Shape Splint Studio. Learn what is required in order to produce splints in-house efficiently with the use of your scanner, additional software and 3D printer. Maximise the productivity of your 3Shape TRIOS System.
Dr. Kasen Somana will provide an overview of TRIOS and Splint Studio design software leading into the world of 3D printing and will showcase how he utilises both in his practice.
You will:
Learn about the different applications beyond optical impressions.
Gain knowledge in the utilisation of splint application into everyday practice.
Gain working knowledge in the application of Splint Studio and the fundamentals of designing and producing splints using the 3D printing technique.