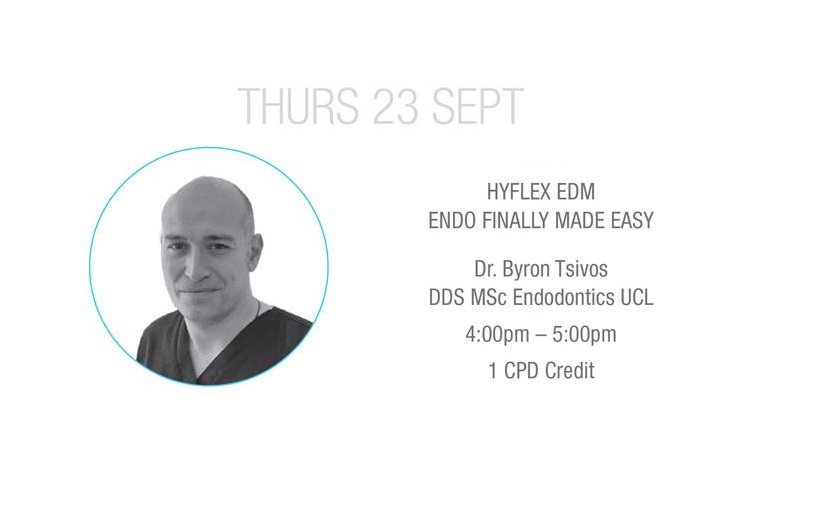 Hyflex EDM – Endo finally made easy.
Presented by Dr. Byron Tsivos DDS MSc Endodontics
Date: Thursday 23rd September, 2021
Time: 4.00pm – 5.00pm AEST
CPD: 1 CPD Credit
The root canal procedure is often perceived as a complex procedure for the general dentist. With the use of the superior physical properties of HYFLEX EDM and simple guidelines that need to be followed endodontics become easy and cost effective. The aim of this webinar would be to help dentists face one of the worst fears in everyday practice, the fracture of instruments and the management of curved canals in Endodontics . The attendances upon completion of this webinar should be confident to treatment plan and manage any root canal curvature that they will come across in everyday practice with ease and comfort. In addition, a practical step to step guide in retreating failed cases with Hyflex will be offered. Furthermost since every retreatment case poses unique challenges an attempt to offer an "applied in every case" workflow strategy.